Anthony Daly welcomed as Community Champion
24 April 2020
Pat Dowling, Chief Executive of Clare County Council and Chairman of the Clare Covid-19 Community Response Forum, has expressed his warm welcome to Anthony Daly (usually known as 'Dalo') on his appointment to the Forum as Community Champion.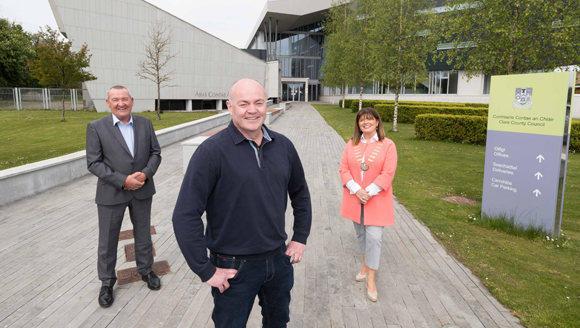 The appointment follows the nomination of Anthony Daly by Irish Rural Link (IRL) and The Wheel, both organisations working with the Department of Rural and Community Development.
Anthony expressed his "commitment to work with the Forum, its two sub-committees and the team supporting the Community Response". He highlighted the importance of "working in partnership and co-operation with the various community and voluntary groups whose volunteers, at parish level, respond to those in need of shopping, prescriptions, meals and other assistance".
In welcoming the new Community Champion, Mayor of Clare, Cllr Clare Colleran Molloy, also praised the volunteers working locally and the collaborative approach of all organisations at county level seeking to serve the needs of vulnerable persons.
Back to top
This is just for feedback on our web site, not comments or questions about our services.
To tell us about anything else, go to our contact us pages.