Clare Projects bid for Pride of Place at National awards
20 January 2023
Four Clare community projects will be bidding for national glory at the annual IPB Pride of Place awards ceremony in Dublin at the weekend.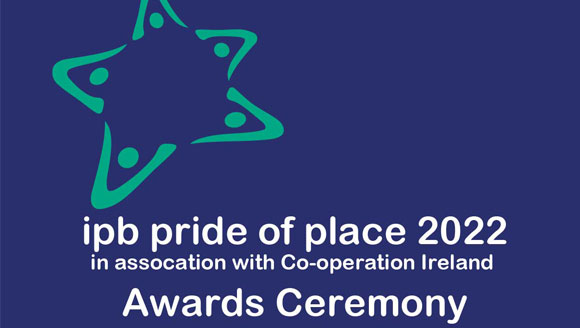 The community groups and their projects have been nominated by the Rural Development Directorate of Clare County Council to participate in the annual competition, which aims to recognise and celebrate the vital contributions the communities make to society. The following projects/groups have been nominated as follows:
Loop Head Together Project: This project has been nominated under the "Coastal Community "category. The project seeks to facilitate the communities of Loop Head Peninsula to come together in a spirit of resilience and integration to create a place 'where everyone can thrive'. Project include nature monitoring and nature tourism development and Hemp4Soil .
The 'Shannon in Bloom' project: This project has been nominated under the "Population over 5,000" category. The project centres around the work of villages in the Shannon area which involved community planting events whereby seeds were sown in Autumn and ultimately led to the creation of beautiful, attractive, colourful and biodiverse areas in the spring.
Scariff Community Council have been nominated under the "Population - 1000 -2000" category in recognition of the vibrant local community activity in the town. Many of the projects and initiatives have been spearheaded by Scariff Community Council including the development of the Riverside Community Park and the Community Tourist Office in Scariff.
Mountshannon Community Council is representing Clare in the "Creative Place Initiative" category. Mountshannon Community Council was established over 10 years ago and has been actively involved in a number of creative projects in the village including Aistear Park which includes a playground, a maze, a labyrinth, exercise equipment and an open-air amphitheater. This 4.5-acre park is located in the middle of Mountshannon Village and has plenty to keep the whole family entertained.
Cllr. Tony O'Brien, Cathaoirleach, Clare County Council, said: "I am confident the nominated projects will uphold Clare's proud reputation of success in the competition. An integral part of the success of our participating projects this year will be the continued support of the wider Community. Bernadette Haugh, A/Senior Executive Officer in the Rural Development Directorate of Clare County Council wished all nominees the best of luck at the weekend and said that "the ceremony at the weekend is about recognising and celebrating the extraordinary, inspirational and tireless work being undertaken by local communities in Clare as they strive to make their local area a better place in which to live."
Page last reviewed: 20/01/23
Back to top
This is just for feedback on our web site, not comments or questions about our services.
To tell us about anything else, go to our contact us pages.