Council Meetings
15 May 2020
Members of Clare County Council have continued to fulfil their roles by working remotely during the ongoing public health crisis and maintain contact with relevant staff on a daily/weekly basis and at Municipal District (MD) level.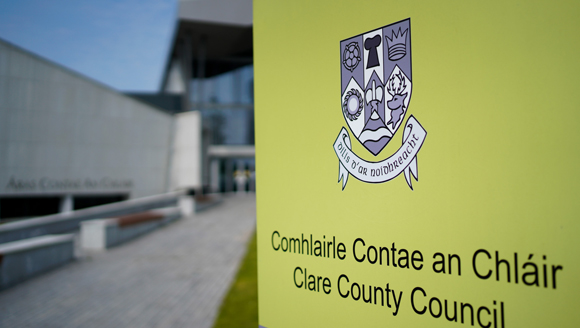 The holding of statutory Council meetings has remained under review in the context of the current Public Health restrictions. The next meeting of Clare County Council will be held on 8th June at Glor. MD meetings and Strategic Policy Committee meetings are also being scheduled to resume at alternate venues, with MD meetings to be held before the end of May where possible.
Arrangements are being put in place to facilitate physical distancing and compliance with public health guidelines at these meetings. 
Back to top
This is just for feedback on our web site, not comments or questions about our services.
To tell us about anything else, go to our contact us pages.