COVID-19 service update (24th April 2020)
24 April 2020
As part of ongoing efforts to minimize the spread of COVID-19, Clare County Council offices remain closed to the public until further notice. The Local Authority will continue to provide key public services during this period. Council staff will ensure continuity of our essential and critical services across our key operations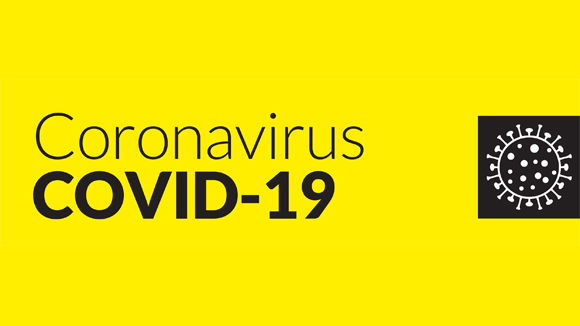 Customer Services
Contact our Customer Services team on 065-6821616, email customerservices@clarecoco.ie or visit www.clarecoco.ie
Public Grounds
A number of public facilities remain open, including the public grounds at Active Kilrush, Active Ennis Tim Smythe Park, Shannon Town Park, and Active Ennis John O'Sullivan Park, Lees Road. The public is reminded of the importance of exercising locally and adherence to the 2km exercise limit.
Environmental Complaints
To make a report relating to environmental protection you can continue to contact us by email at enviroff@clarecoco.ie, by phone at 065-6846331 or by letter. 
Recycling and Transfer Stations
The recycling and transfer stations at Ballyduffbeg, Ennis, Lisdeen, Shannon and Scarriff are open to the public. Due to increased numbers using the recycling centres, however, Clare CountyCouncil is requesting t hat only visits for essential waste disposal purposes (day-to-day household waste and recycling items) are conducted and that non-essential visits (garage/house clear-outs) are not carried out during the ongoing period of restrictions. Clare County Council is implementing social distancing practices at the 5 recycling centre sites and, therefore, requests that customers dispose of their own waste.
Bring Banks
Bring bank sites around the county continue to be monitored and serviced. These banks are provided for glass, cans and textile recycling only and should not be used for the disposal of any other types of waste. We would like to remind people that items for recycling should not be left in or around the banks if they are full – please revisit the bring bank at another time while visiting other essential services. We also ask to keep our bring banks litter free and take home the bag or box that the recyclables are brought in while visiting our bring banks.
For more information on managing your household waste visit www.mywaste.ie. Any queries can be made to enviroff@clarecoco.ie or contact 065-6846331
Local Enterprise Office
The Local Enterprise Office is helping businesses respond to the Covid-19 emergency through a range of supports, including: Business Continuity vouchers, Covid-19 business loans, mentoring, Trading Online voucher scheme, training and webinars, LEAN for Micro and LEO financial supports. For information, please visit: https://www.localenterprise.ie/Clare/
Motor Tax
The public is being reminded that Motor Tax services are available online at www.motortax.ie. Customers can post their applications to Clare County Council for same-day processing.
Housing
Clare Homeless Action Team (HAT) continues to provide a full service to those homeless or at risk of homelessness at this challenging time. Clare HAT can be contacted on 065-6846291,however please be mindful that due to the volume of calls you may be asked to leave a message and will be called back.
Planning
Planning applications may continue to be viewed online as normal at www.clarecoco.ie while pre-planning meetings will continue to be facilitated via electronic means and/or phone calls. To assist practitioners and the public, the Department of Housing, Planning and Local Government has produced a FAQ document on www.housing.gov.ie in relation to the operation of the temporarily extended timelines for a range of specified appropriate periods under the Planning Act and associated regulations.
Cultural Facilities
All theatres, clubs, gyms/leisure centres, libraries and other similar outlets remain closed in accordance with Government decision.
The library service is in the planning phase of a book delivery service to those who are cocooning – this will become available in early May.
Glór will launch its online programme, "glór sa bhaile", this week – a performance series showcasing one or two performances each week. Car parks at beaches and Council amenity sites remain closed.
Health Information
Members of the public who have any symptoms of a respiratory infection are urged to call the HSE helpline on 1890-300046 between 10:00am and 5:00pm (operates every day). General queries may be made to the HSELive number 1850-241850.
For more visit www.hse.ie
Back to top
This is just for feedback on our web site, not comments or questions about our services.
To tell us about anything else, go to our contact us pages.