COVID-19 service update (30th March 2020)
30 March 2020
Clare County Council continues to deliver vital public services in the challenging circumstances arising from the Coronavirus Emergency.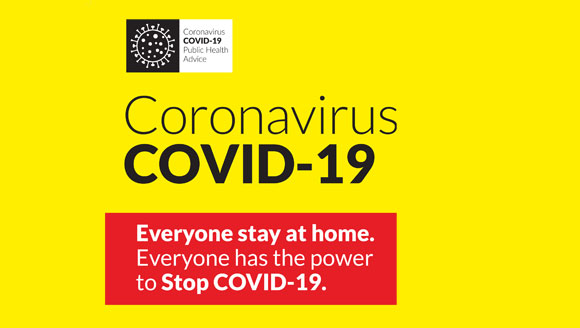 In response to the Taoiseach's announcement of new restrictive measures on Friday 27th March, all Council Offices will close to the public until further notice.
Council staff will ensure continuity of our essential and critical services across our key operations and the Council's Crisis Management Team will continue to meet on an ongoing basis.
If you need to contact us, please:
Telephone 065-6821616 email customerservices@clarecoco.ie.
Telephone 065 6844661 for Motor Tax Motor Tax queries.(www.motortax.ie)
Key developments
Community Response Helpline
The Clare COVID-19 Community Response Team has established a helpline for the elderly and vulnerable people confined to their homes through which calls from the public, for assistance with groceries, medicine, fuel etc., will be circulated to registered Community Groups & Volunteers for response. The helpline (1890 252 943) will be operational seven days a week from 8:00am tomorrow (Tuesday, 31 March 2020).
Public grounds
A number of public facilities remain open, including the public grounds at Active Kilrush, Active Ennis Tim Smythe Park, Shannon Town Park, and Active Ennis John O'Sullivan Park, Lees Road.
Recycling and Transfer Stations
The Recycling and Transfer Stations at Ballyduffbeg, Ennis, Lisdeen, Shannon and Scarriff are also open to the public.Due to increased numbers using the recycling centres however, Clare County Council is requesting that only visits for Essential Waste disposal purposes (day-to-day household waste and recycling items) are conducted and that Non-Essential visits (garage/house clear outs) are not carried out during the ongoing period of restrictions.Clare County Council is implementing social distancing practices at the 5 recycling centre sites and therefore, requests that customers dispose of their own waste.Any queries to (065) 6846331 or enviroff@clarecoco.ie.
Motor Tax
The public is being reminded that Motor Tax services are available online at www.motortax.ie.Customers can post their applications to Clare County Council for same day processing.
Planning
Temporary arrangements for the operation of the Planning system during the Covid-19 emergency, have also been introduced.
The changes include:
Revised timeline arrangements for the undertaking of specific acts under the planning legislation;
New Exempted Development Regulations in relation to the change of use of restaurants to takeaways during the period of the emergency;
New Regulations providing for the non-application of the Planning Act to certain classes of development by or on behalf of a State Authority during the period of the emergency, including the change of use and repurposing of existing buildings and facilities, and/or the provision of temporary new build accommodation and structures to address the Covid-19 civil emergency;
Extension of the deadline for the call of proposals under Call 2 of the Urban Regeneration and Development Fund (URDF) to 29 May 2020;
Planning applications may continue to be viewed online as normal at www.clarecoco.ie while pre-planning meetings will continue to be facilitated via electronic means and/or phone calls. To assist practitioners and the public, the Department of Housing, Planning and Local Government has produced a FAQ document on www.housing.gov.ie in relation to the operation of the temporarily extended timelines for a range of specified/ appropriate periods under the Planning Act and associated Regulations.
Closed Facilities
All public branch libraries
Local Studies Centre and Library HQ
County Museum
Cúlturalann Sweeney
Glór
EASI Studio in Ennis / Tulla Stable Studios
Courthouse Gallery Ennistymon
Active Ennis Leisure Complex
Clare Dog Shelter
Waterpark Campus, Ennis
All public toilet facilities
Market Building Car Park Ennis
Closed Beach and Amenity Car Parks
Bridges of Ross
Kilkee Diamond Rocks car park
Kilkee East End
Kilkee various open car park areas
Doughmore
Spanish Point
White Strand Miltown Malbay
Lahinch Miltown Road
Lahinch Promenade
Lahinch Liscannor Road
Fanore
Bishops Quarter
Ballybeg Woods
Car Park at Cliffs of Moher
Car Par at Vandeleur Walled Gardens
Car Park at Active Ennis John O'Sullivan Park, Lees Road
Car Park opposite Rice College
Clare County Council's response will continue to be informed by advice from the HSE and Public Health Authorities and is subject to ongoing review.
Health Information
To ensure access to the most up to date and accurate information on the Coronavirus, please use the HSE website: https://www2.hse.ie/coronavirus/
Back to top
This is just for feedback on our web site, not comments or questions about our services.
To tell us about anything else, go to our contact us pages.