Capital Projects
We provide professional and effective management of capital development in line with the council's strategic plans consistent with best design and building practices, safeguarding the built heritage and achieving optimum value for money. The Capital Projects department manages the design and construction of the council's capital programme for the county.
This department is part of the
Physical Development directorate
.
Meet the senior engineer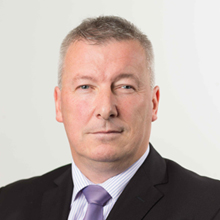 Seán Lenihan
Senior Engineer
Capital Projects
Contact
This is just for feedback on our web site, not comments or questions about our services.
To tell us about anything else, go to our contact us pages.