Finance Department
We support the delivery of the overall council objectives in the physical, social, rural and economic directorates. We manage the annual Budget process and annual reporting of expenditure. We engage directly with commercial rate customers and trade suppliers. We also administer the NPPR.
About the finance department
The finance department of Clare County Council is responsible for the following:
Development and maintenance of systems and procedures for budgetary control
Management information and general cost effectiveness
Control and supervision of all statutory and financial accounting
Investments and borrowing
The management of the long and short term finances
The securing of income
The control of all expenditure of the Council
Establishment and maintenance of satisfactory checking and internal audit systems
Given these responsibilities the finance directorate carries out the following duties:
Payments to Suppliers/Contractors and associated functions
Payment of Travelling Expenses to employees and associated functions
Payment of Salaries/Wages/Pensions and associated functions
Monitoring Expenditure & Income
Preparation of Budgets/Estimates and Final Accounts
Financial returns - External and Internal
Financial Management and Accounting
Financial Reports/Backup/Advice to all Sections
Receipting/Lodging of monies due to Council
Recoupments of sums due (Issuing demands, invoices, returns etc.)
Investment and Borrowing
Revenue Collection
Rate Collection/Valuations
Information Technology Services
Internal Audit/Checking
This department is part of the
Finance and Support Services directorate
.
Meet the senior team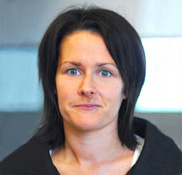 Caroline O'Connor
Management Accountant
Finance Department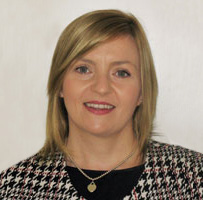 Trina Rynne
Financial Accountant
Finance Department
Contact
Finance Department
Clare County Council
Áras Contae an Chláir
New Road
Ennis
Co. Clare
V95 DXP2

Opening hours
Monday - Friday: 9:00 a.m. to 5:00 p.m.
Cash office: Monday - Friday: 9:00 a.m. - 4:00 p.m.
NPPR public counter will be by appointment only
This is just for feedback on our web site, not comments or questions about our services.
To tell us about anything else, go to our contact us pages.