Not Around Us Campaign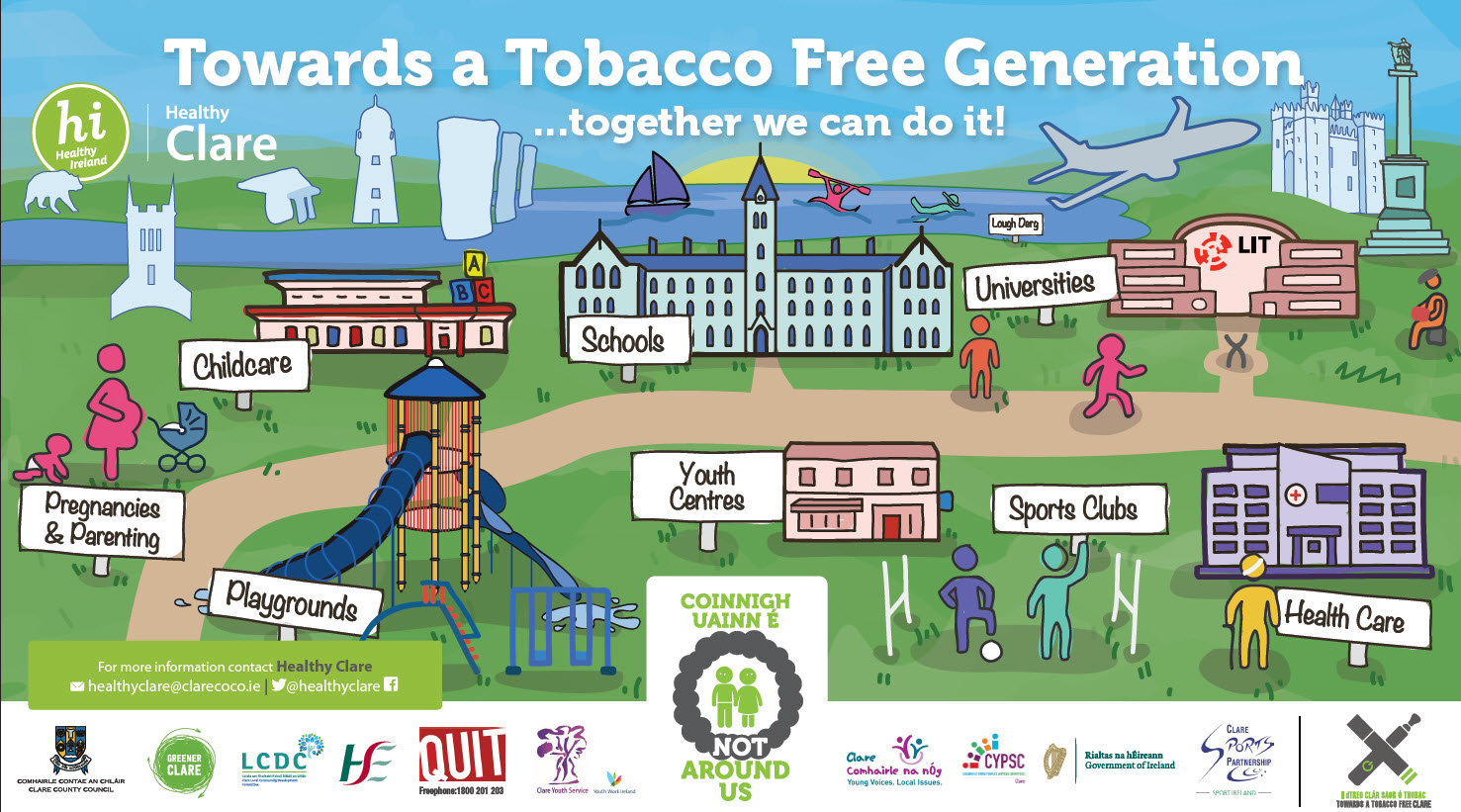 The aim of the campaign is to work "Towards a Tobacco and Vape Free Clare". The 2018 Clare Survey shows that 23% of the population in Clare are smokers; this is above Ireland's 2019 national average of 17%, (HI, 2019).Healthy Clare launched the "Not Around Us" campaign on National No Smoking Day, the 17th of February 2021. 
The purpose of the Not Around Us campaign is to:
Help Protect children and young people from second hand smoke

Contribute to the Denormalisation of smoking for children and young people

Reduce Environmental Nuisance, the cost of cleaning and damage that discarded tobacco products create

Signpost to the HSE Quit services

Raise Awareness and Support amongst all stakeholders in Clare on tobacco/vape free Ireland and everyone playing a part in supporting it
If your organisation is interested in participating in the campaign please fill out the accompanying "expression of interest" form and send it back to healthyclare@clarecoco.ie or mail it to:
Healthy Clare, 
Rural Development Department, 
Clare County Council, 
Áras Contae an Chláir, 
New Road, Ennis, 
Co. Clare
V95 DXP2
To order an outdoor sign or window sticker for your organisation please fill out the Expression of Interest form below:
Video: About the 'Not Around Us' campaign [Link]
Video: Clare Youth Service 'Not Around Us' campaign promotional video [Link]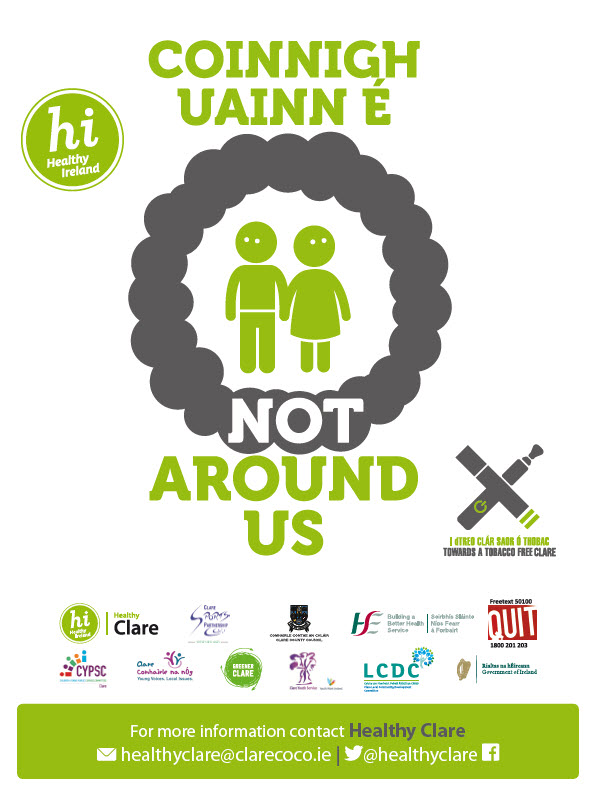 Contact
Healthy Clare Rural and Community Development Clare County Council
Áras Contae an Chláir
New Road
Ennis
Co. Clare
V95 DXP2

Social
More details and map
This is just for feedback on our web site, not comments or questions about our services.
To tell us about anything else, go to our contact us pages.